Website Design Corporate, Brand, Industrial
Generate leads, engage your audience and build your brand with our proven website design experience

We're consistently delighted by the marketing strategies developed by Vimi, as well as the quality & on time execution they deliver. Vimi is now part of our strategic marketing mix & we continue to collaborate on multiple projects. We heartily recommend them as a provider
Remko Vleesch Dubois
CEO, Kirloskar Brothers Thailand Ltd.
Looking for a Digital Agency with a proven record of Industrial and B2B website design?
The Internet on mobile is the fastest growing engagement channel for brands, companies and industry across Thailand, Singapore, Hong Kong & Australia. The recent pandemic has transformed organizations' websites into a primary lead source for most B2B and many B2C companies.
Your website, on mobile, is the all-important 1st touch-point for your stakeholders. As a manufacturing company, or indeed as an organization of any kind, a poorly designed website directly reduces the scope of your inbound inquiries, and causes long-term damage to your credibility. Failing to invest in an effective website is one of the worst mistakes organizations make, and yet it's so easily avoidable!
Whether you're aiming to redesign your organization's website, or looking to launch an entirely new one, we're here to help you with:
Planning your website development strategy
Designing your website for engagement
Providing content for credibility
Web development for security, scale and success
Our team has successfully designed and developed websites for regionally and globally recognized companies such as Dunlop, Heinz-Kraft, True, Sumitomo Heavy Industry, and others,
We look forward to working with you to support the successful launch of your next website.

Dunlop is the global leader in tires. We hired Vimi to help us with our Thai website. They delivered the project within the agreed budget & schedule. We're very happy with the quality of support & service the Vimi team provides us
Dunlop
Thailand
Website Design and Development - What you get
Enjoy a turnkey solution tailored to the needs of Industrial and B2B Companies
Your agreement with us is geared towards getting your new website up and running as quickly as possible, while maintaining uncompromising standards for content, design and performance. Building a successful website is the process of orchestrating four primary efforts that together deliver a single comprehensive solution:
Building a successful website is the process of orchestrating four primary efforts that together deliver a single comprehensive solution:
Strategy
Design
Content
Technology
We have a proven track record of working with corporations, manufacturers and NGOs to deliver best-in-class websites and applications, and we'll support you every step of the way towards the successful launch of yours!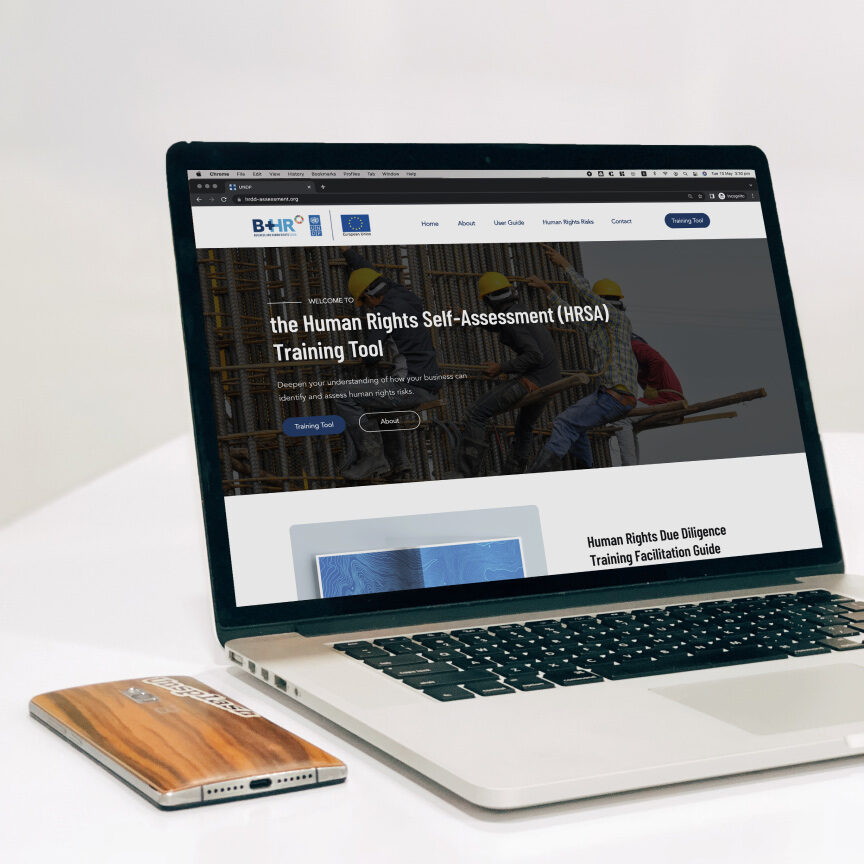 Planning Your Website Development Strategy
Identifying how your website best supports your organization's marketing and operational needs, while delivering optimal customer experiences to all your stakeholders, is the crucial first step in guaranteeing it is ultimately successful. We'll help you review your organization's needs and advise how your site can best address concerns from all relevant parties.
Goal sets you can define for your website typically fall under these broad categories:
Providing information, building awareness, and establishing brand credibility.
Collecting sales leads and other forms of stakeholder inquiries.
Providing operational and customer support in a self-serve, or semi self-serve model.
Generating online sales.
Designing Your Website for Engagement
In a post-pandemic world the design of your website is most likely to define the first impression people will have of your organization. This is more than just common wisdom – Psychologists have proven that 80-85% of our perception, learning and cognition are mediated through vision.
Design paradigms are typically considered across these two dimensions:
User Experience – How well your data is presented and how easy it is to interact with.
User Interface – The visual appeal of your website's pages and how well they embody your corporate identity.
We'll ensure your website design establishes your organization's credibility from the very first second your audience sees it and provides an optimal customer experience throughout the time they spend on your site.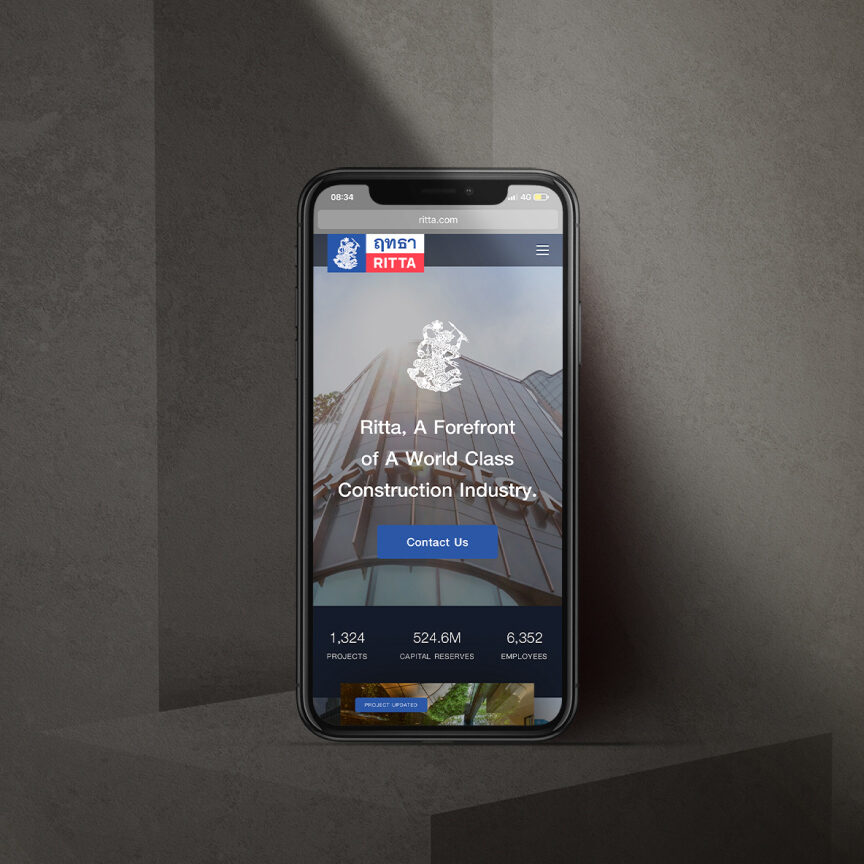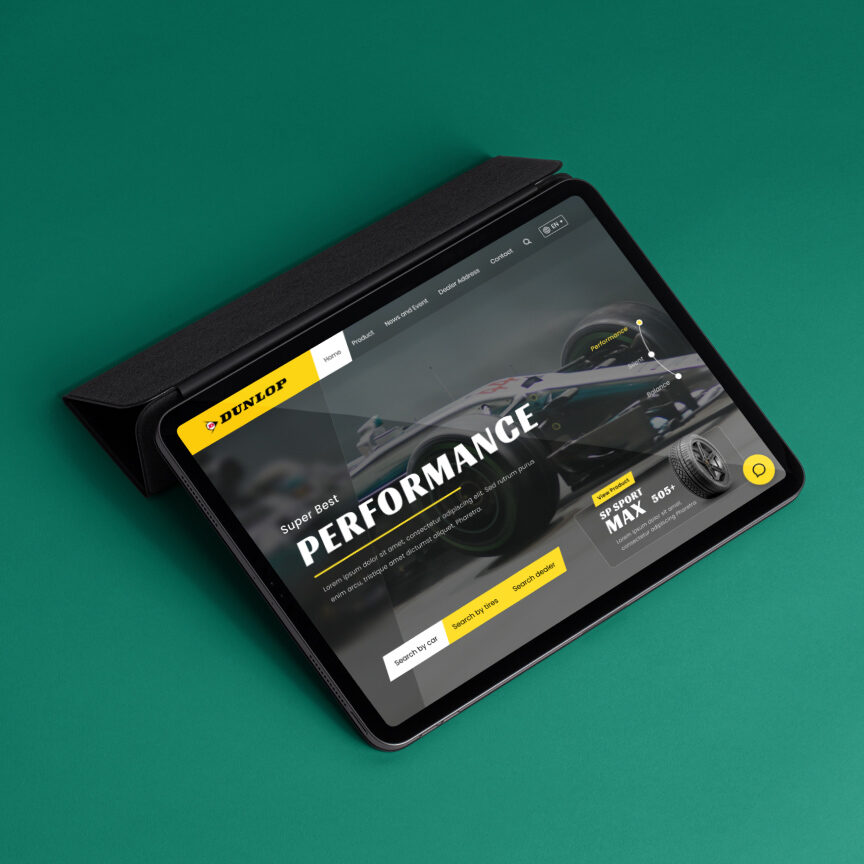 Providing Content for Credibility
Providing your audience with timely, relevant, and well produced content is the most important element in building your online success over the long term, because it is the content you publish that serves as the basis for the communications you hope to establish with your audience. The text, images, and videos you share on your site go towards establishing your expertise in your field, and it serves you well to invest whatever effort is necessary to ensure the information you're providing is credible, useful and up-to-date.
We have decades of experience in supporting organizations in identifying, mapping, and creating content that attracts desirable visitors and generates leads and revenue. Whether you're looking for copywriting, translation, imagery or video, we've got you covered.
Web Development for Security, Scale and Success
Selecting a technological framework to support your organization's current and future needs is an important concern for your new website, and can mean the difference between success and failure.
While content and design can easily be updated, swapping technologies is much harder to do – Whatever tech you choose, you're likely to be using it for at least a couple of years, so it's important to get it right.
We'll help you identify the solutions best suited to your requirements, while advocating wherever possible for the use of free and open-source resources, in order to keep budgets in-check. Our goal is to provide you with access to solutions that balance security, scalability, and commercial competitiveness, in the best way possible.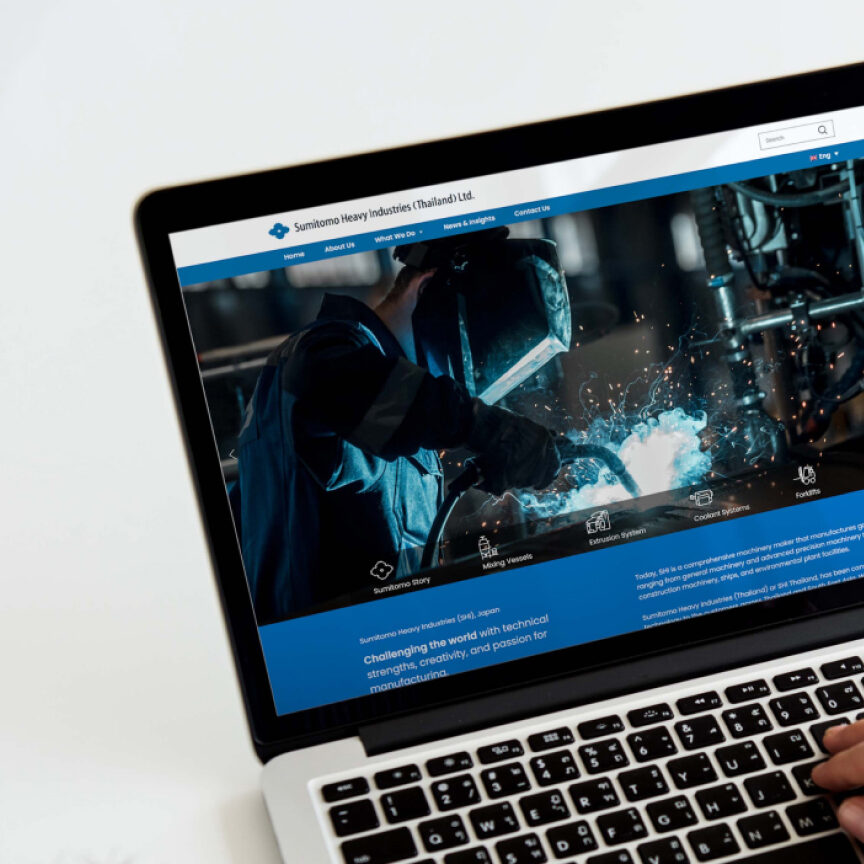 What's Included in Your Website Package?
For most brand and corporate websites we recommend using the popular and dependable WordPress.org content management platform as your website's technology framework.
WordPress is in use on over 36% of the websites on the web due to being highly dependable, supremely well maintained, and regularly updated. A few WordPress benefits include:
WordPress delivers all the functionality and design flexibility you're likely to need for any type of brand, corporate or lead generation website.
WordPress is cross-platform, cross-browser and mobile compatible, and ensures your website will look great on any device.
WordPress gives you the freedom to maintain your own site. It's easy to learn, even for people with no technical skills, and we'll provide you with training and a manual to help you become comfortable managing your website.
We normally include the following in your ecommerce website package:
Project setup
Briefing documents
Design
Development
Payment gateway integration
Content upload
User acceptance testing
Deployment to hosting
6 months no-nonsense warranty
The best B2B company websites usually have sitemaps similar to the ones below
Home
Solutions

Solution #1
Solution #2
Solution #3…etc.

Facilities

Facility #1
Facility #2
Facility #3…etc.

Case studies

Story #1
Story #2
Story #3…etc.

News

Story #1
Story #2
Story #3…etc.

About us

Vision-Mission-Values
History
Management team

FAQ
Contact – Including location map
Legalese – Terms and Privacy policy
Home
Solutions

Solution #1
Solution #2
Solution #3…etc.

News

Story #1
Story #2
Story #3…etc.

About us
FAQ
Contact – Including location map
Legalese – Terms and Privacy policy
These successful websites also offer most of these features:
Live chat
Sharing buttons
Social media integration
Newsletter subscription
Multilingual (* – Important for MNCs)
For more info on these features, keep reading.
For more info on these features, keep reading.
The sitemaps above offer some of the features listed below, and you may want us to also include:
Keep your followers engaged, entertained and up-to-date with your latest updates, thought-leadership, tips, etc. An active blog or news section is crucial for keeping up the dialogue with your audience, and improving your search rankings.
Allow visitors to your website to chat with you on Whatsapp, Line, Facebook, etc.
Add sharing buttons to boost social marketing, engagement, and syndication of your content.
Being active on social media is critical for audience engagement. Showcase your profiles on Facebook, Instagram, Twitter, Youtube,…etc. on your website.
Newsletters and emails remain one of the most effective forms of digital marketing available. Encourage visitors to register for your updates.
Integrate intake forms from your CRM into your website.
Publish positions and collect CVs directly from your website.
Allow PDF downloads directly from your site. This is great for product manuals, recipes, etc.
Include discussion forums on your website
Advanced control over user roles and access permissions to the various pages and functions of your website.
This robust add-on enables the creation, display and management of your website's page in as many additional languages as you need. Choose to translate just a few key pages, or opt for a fully multilingual site.
Visitor geolocation identification
Define how your website responds to visitors based on their IP address. This add-on can dictate how your content is accessible to users from different countries and can be used in conjunction with multilingual websites and cross-border e-commerce.
Create a file sharing platform. Have your own private Dropbox or Google Drive as a section on your website and share files with your audience using this advanced extension.
Not seeing the features you need listed? No worries! Tell us what you're missing and we'll figure out how to make it happen.
Our process follows these principles:
Behavioral design
People love platforms that account for how they feel & think. These are the insights behavioral design provides.
User testing
The compass ensuring a platform's utility
& appeal is the study of the people using it. The sooner this study is launched, the higher the returns it delivers.
Return on investment
A platform's success is measured in relation to quantifiable goals. Failure can be useful, when we learn from it.
A project is only ever as good as the brief
One of the most important steps on your path to a new website is your project brief.
A good brief will help you avoid miscommunications, wasted $$$, and missed deadlines.
We know sometimes getting your thoughts in order is hard, so we're happy to share with you the brief template our team uses, to help you get started. Remember – The more detailed your answers on the brief questions, the easier things will be for you later on…
Vimi - Client Website Brief
With a brief firmly in place, the next most determinant factor in your project's success is the delivery process. Over the years we've been in operation we've developed a successful website delivery workflow, which we will follow for your project – These are the major milestones you can expect along the way, from start to finish:

Trustdock is a leader in digital identity verification.
We chose Vimi to create our global website. They've proven a reliable & valued partner that delivers on time & on spec. Vimi go the extra mile looking for ways to support our business, so naturally we're happy to recommend them as a service provider
Jeff Bates
Global Markets Lead, Trustdock
Who will you be working with?
Your Website Delivery Team
Your project team will be directed by one of our managing partners, who will remain cc'ed on your project's communications. This helps us keep working teams accountable and ensures you're treated according to our standards for quality and customer service.
Your website delivery team includes:
Project manager
Your Project Manager is the key person responsible for driving your project forward. They will have at least one weekly meeting with you, to share updates and receive feedback and guidance.
Information architects
Good information architecture makes it easier for your audience to find the information they need when browsing your site. Our managing partners, or a senior project manager, will help you arrange your website's content so that it matches best practice conventions and is easy for your audience to navigate.
UX / UI Designers
Up to 85% of our experience is mediated by vision. The look and feel of your website is largely responsible for the impression your audience will have of your brands and company. Our design team will work with you to ensure your website establishes your company's reputation as a credible and professional leader in your industry, while remaining faithful to your corporate image guidelines.
Copywriter
When you hire us to provide the content for your corporate website, our copywriting team will take responsibility for preparing all the text for your website. Should your site also require video and other forms of media, your project manager will facilitate the delivery of those materials as well.
If you'd like to hasten the delivery of your project, and don't have a full-time copywriter as part of your organization, you can expect to get a much faster delivery when you leave content creation up to us.
Developers
Our development team has delivered hundreds of brand and corporate website projects in the 10+ years we've been in business. This working experience, coupled with our strict quality assurance processes, help to ensure your website is delivered on time, on budget, and according to plan.

The Vimi team gave us some great ideas & helped us present ourselves effectively to our audience. They're detail oriented & easy to work with. We will work with them again & have recommended them to our contacts
Kris Withouck
Managing Director, Alcami Manufacturing
Any website we build for you comes with a 6 month no-nonsense-warranty that guarantees we will fix any bugs that somehow slipped through our QA process, free of charge, and without delay.
We have a variety of support and maintenance packages you can choose to add to your basic warranty – You can go for just basic security updates, or choose to hand over all day-to-day management of your site to us – Whatever your needs – We're here to help!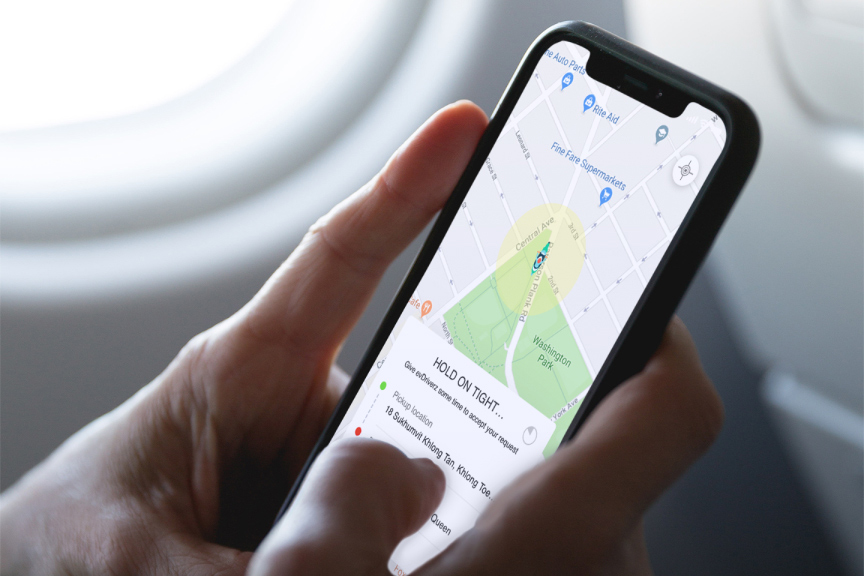 Our team routinely designs, builds and launches successful websites and apps for globally recognized brands, corporations and NGOs . While we've specialized in handling industrial clients, our experience ranges across a variety of sectors, giving us a broad understanding for the needs, goals, and expectations of a diverse range of stakeholders.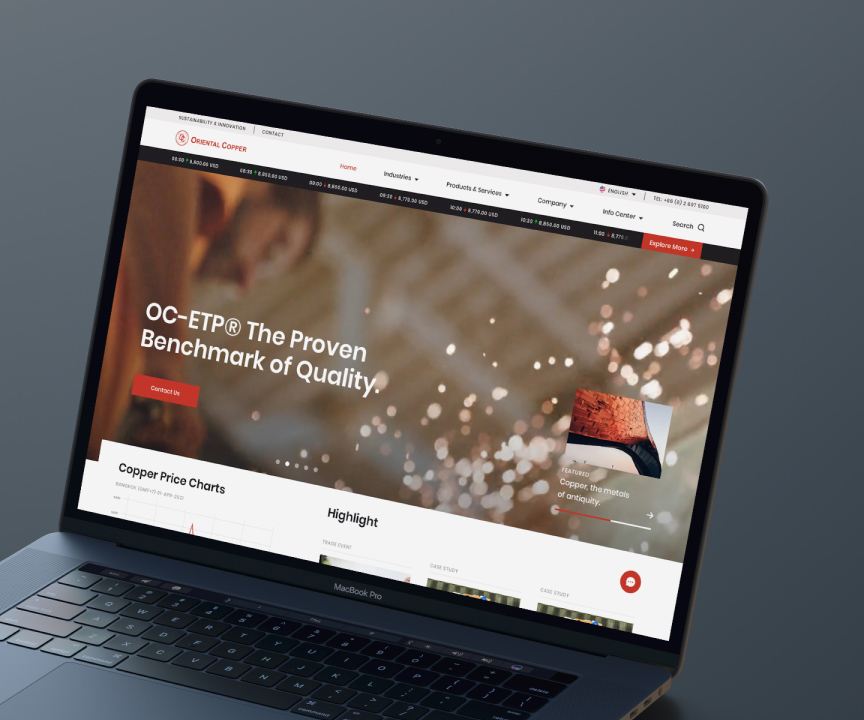 Over the years we've learned a digital project's success depends on:
Communication – Regular and honest dialog allowing stakeholders to share their inputs and concerns in a safe and non-judgemental environment.
Dedication – and patience to learn the unique circumstances of the project.
Excellence – in content, design, technical delivery and work processes.
We promise we'll follow these principles in all our dealings with you, in order to build you a website that effectively supports the accomplishment of your goals.
Frequently asked questions

Our global clientele expect us to operate at the peak of efficiency & discretion, & we expect the same from our providers. Vimi delivered our brand design & website, & remain our preferred provider because we know we can rely on them to be there whenever we need them
Joshua Rotbart
Managing Partner, Jrotbart & Co.