The Vimi team delivered an intuitive site redesign that enabled us to better promote our carbon reduction solutions and strengthen our brand, and remain our preferred partner for digital marketing services since. We're well impressed with the team and the service we receive, and have requ
Olivia Fussell
Carbon Credit Capital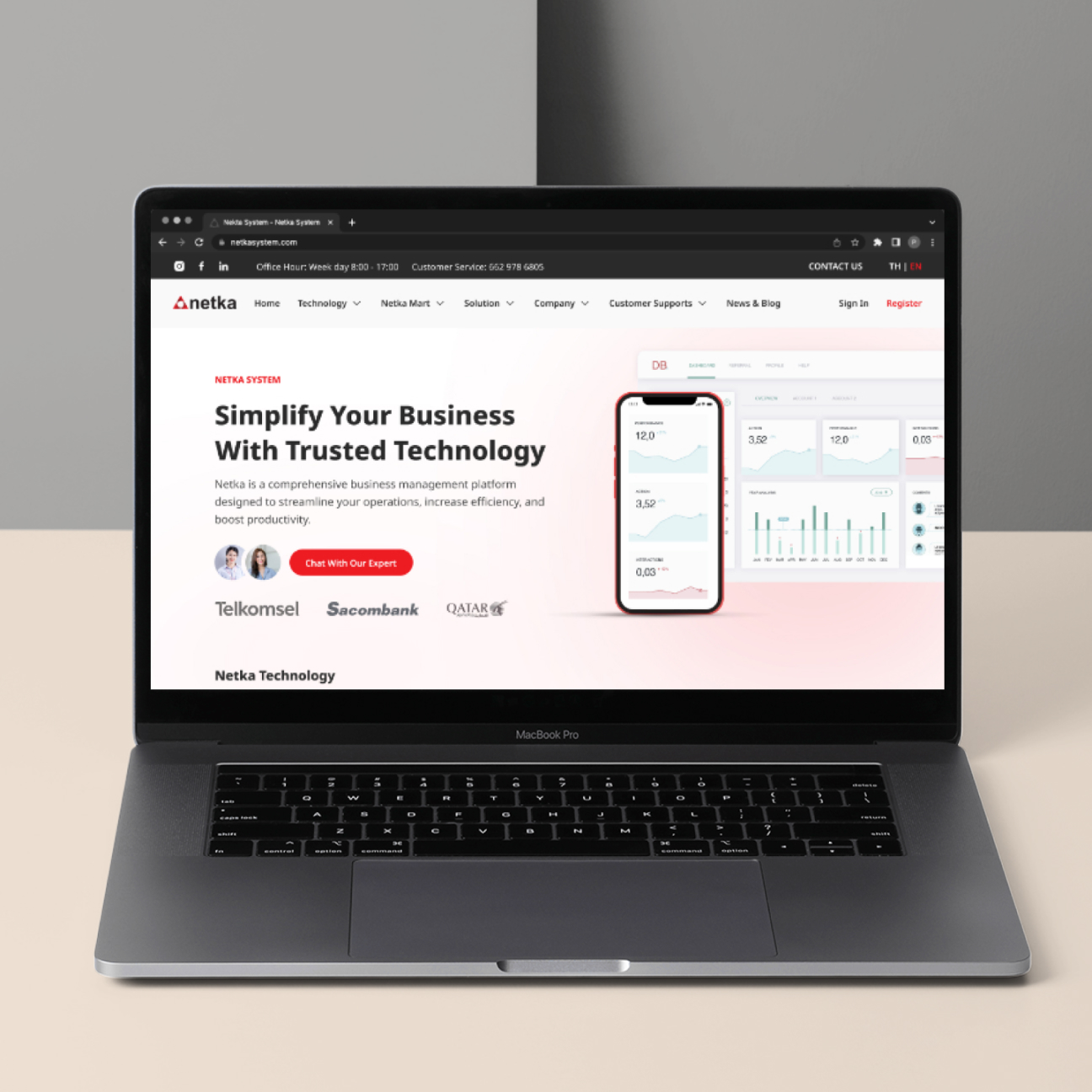 Netka System is an award-winning Thai technology provider founded in 2005. Through their AI-powered platform, Netka delivers innovative RegTech and OpsTech solutions that streamline business operations and boost productivity. With a vision to become a global leader in intelligent platforms, Netka helps organizations worldwide comply with regulations, secure infrastructures, and focus on core activities. With trusted certifications and recognition, Netka System enables businesses to protect reputations and maximize productivity through industry-leading regulatory, security, infrastructure, and service management technologies.
The primary target audience for Netka Systems are companies looking for quality software solutions to help streamline operations, comply with regulations, secure infrastructure, and improve productivity.
Netka's unique value is their comprehensive AI-powered business management suite that provides their clients with RegTech and OpsTech solutions that maximize business productivity and performance through regulatory, operational and technological excellence. Netka's innovative solutions have been validated through multiple industry certifications and awards.
The Project - Scope of Work
Vimi helped Netka Systems enhance perception of their brand through a comprehensive website redesign that focused on establishing Netka's unique value propositions and recognition. The updated look and improved user experience have strengthened Netka's online presence, and continue to support their global marketing efforts.
Netka's team are well pleased with their new website and have since engaged VIMI repeatedly for further feature enhancements and additional projects.