Showcase your Facilities with 360 Virtual Tours
Impress clients and partners by giving them a remote guided tour of your facilities

When it comes to speed you guys are on top of it, because that was done very quickly. We were really happy with that. An excellent example of how a company should treat a client in terms of responsiveness and addressing the points that we shared in a very professional manner
Kun Jiang
CEO, Biomark Ltd.
Covid has changed how we think about business travel as individuals and companies – Whereas before the pandemic traveling to inspect suppliers' sites, factories, and production facilities was routine, nowadays these activities are no longer taken for granted.
The risks and inconveniences associated with travel, tests, and quarantines, have led to a paradigm shift – Many people now prefer to fly and travel as little as possible.
This poses a new set of challenges for manufacturers that want or need to demonstrate the quality and caliber of their facilities – How can you impress prospective clients of the merits of your factory, when people would rather not fly in for a visit?
Factory 360 Virtual Tours -
The Benefits
Offer new levels of service and convenience
A well planned 360 virtual tour offers your prospective clients unique benefits over on-site visits:
Times have changed – After the pandemic many professionals no longer feel safe traveling, and are fed up with the challenges of life on-the-road. Whenever possible these people prefer an alternative to travel.
Offering these professionals a way to review your facility at their leisure, and from the safety and comfort of their laptop or mobile device, is your way of demonstrating you care about their concerns. It's another way of demonstrating your commitment to delivering a first-rate customer experience.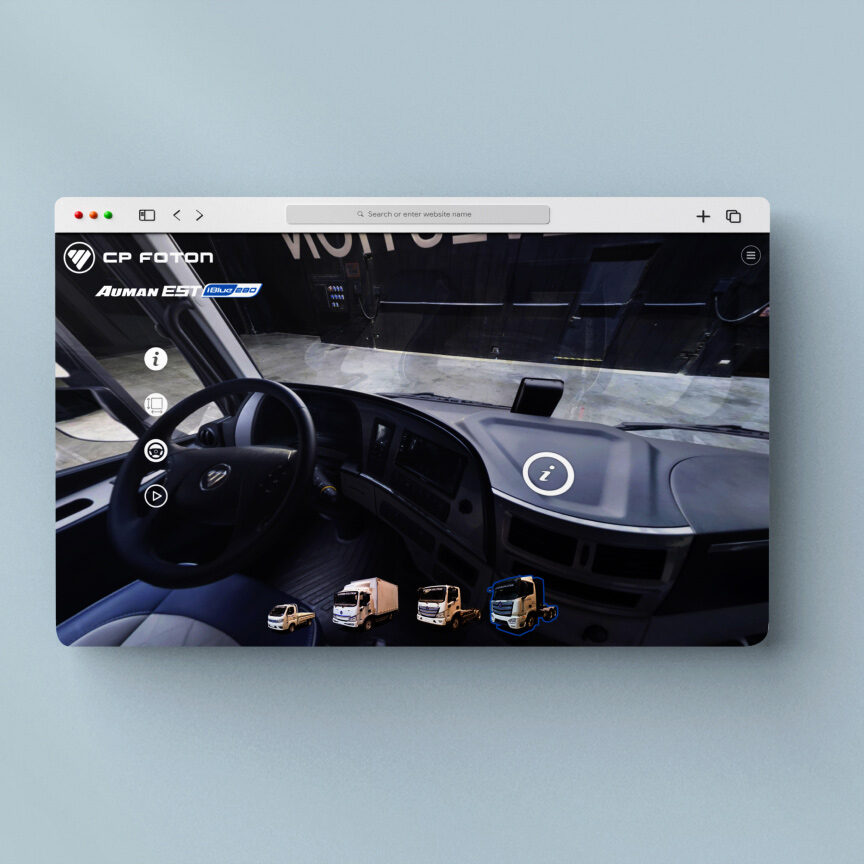 Your customers aren't the only ones who may prefer avoiding meeting unknown people.
The pandemic demonstrated all too well how easily production can be disrupted by having one sick team-mate on the line. All it takes is one unlucky visitor unintentionally entering your facility while being sick, for your factory to face potential shut-downs and delivery delays. Offering a 360 virtual tour, as an alternative to factory visits, is your way of reducing your team's exposure to the virus, and preventing the next needless shut-down.
Create the impression you want
A working factory inevitably has an area or two that aren't necessarily as tidy and organized as you'd want. Unfortunately it seems as though any time a visitor arrives at your facility they somehow end up spending the most time in the areas you're least pleased with…
Offering a 360 virtual tour allows you to showcase your factory in the best light possible – You control what parts of the facility you want to show, from what angle, and under what conditions. Your days of having to apologize for temporary messes or construction improvements are over.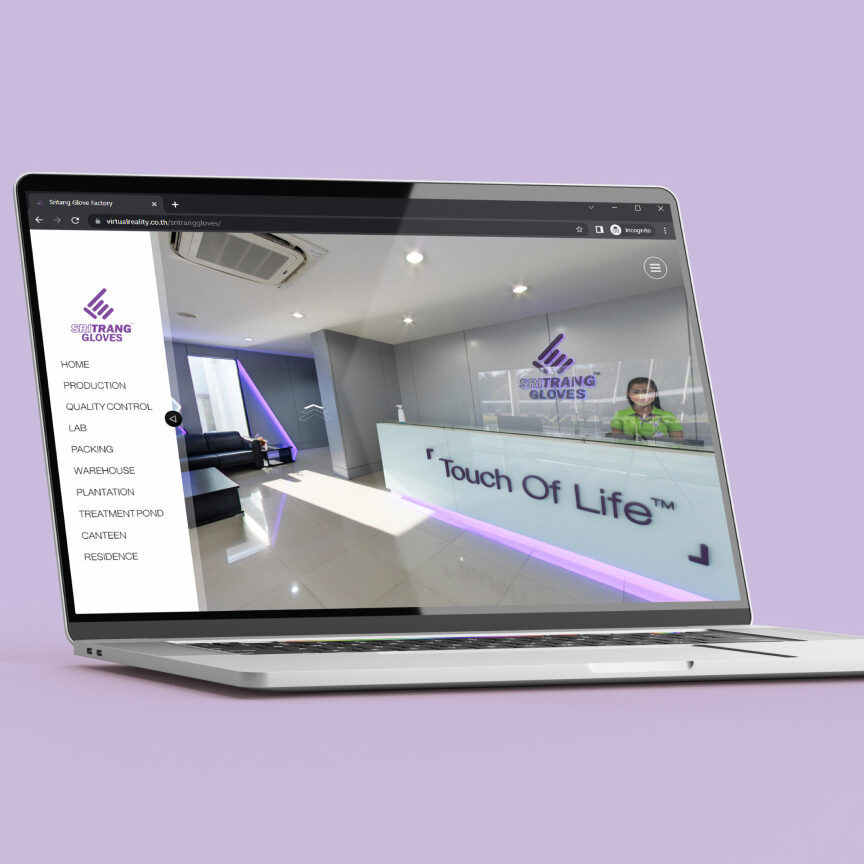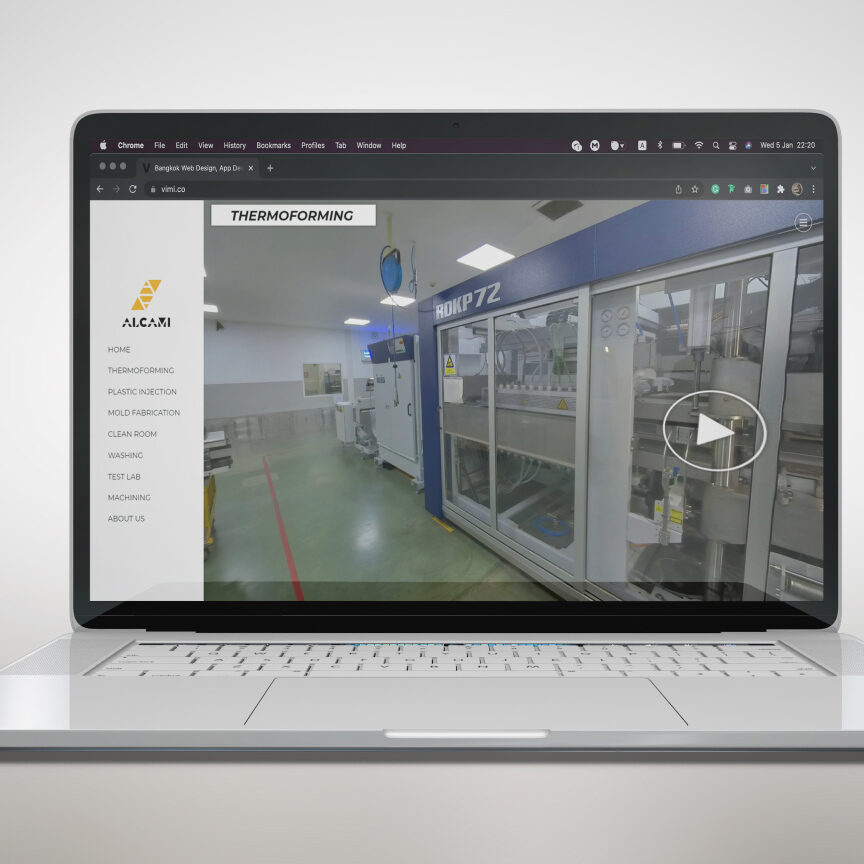 Save time and money - For everyone
Factory visits, and the associated hosting duties, can be costly and time consuming affairs for everyone involved. Spending a day giving a client delegation the grand tour of your factory, and perhaps some nearby dining and entertainment venues, might not always be the best investment of your time or money. Offering a 360 virtual tour as an alternative will reduce the load on both your calendar and your wallet.
Easily repeated and scalable
An inherent inefficiency in client visits stems from the fact that inevitably not everyone that should come to visit your facility can make the trip, while some of the people that have visited you will eventually move on, and their replacements will have to make the same journey again. Having a handy 360 virtual tour available ensures anyone can acquaint themselves quickly with your facility, at zero cost, and with nearly zero lost time.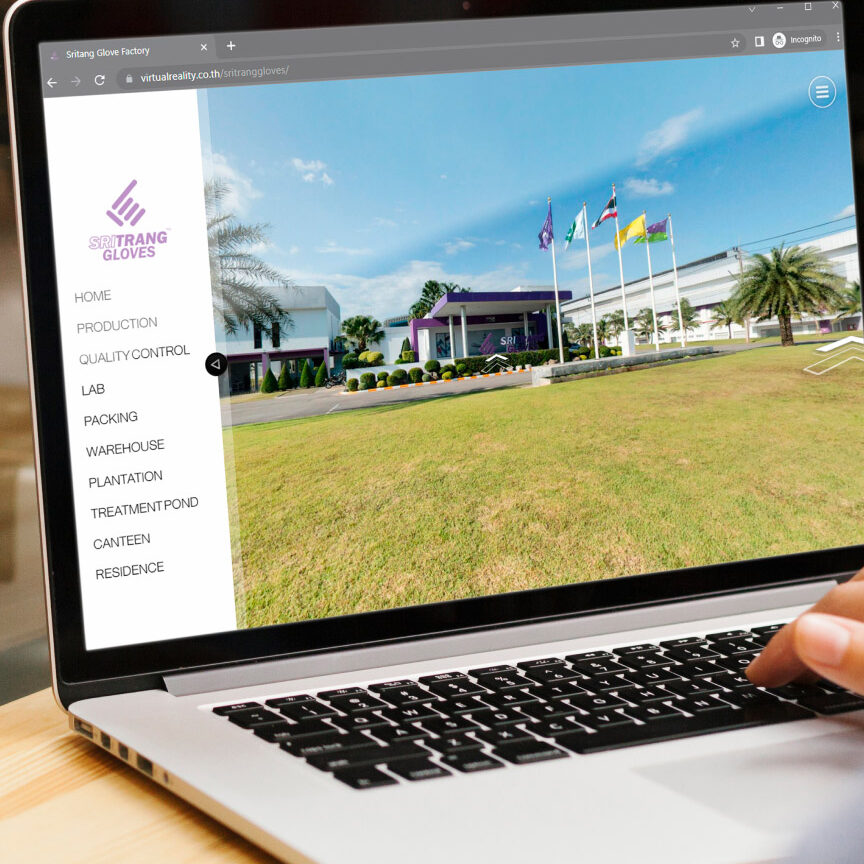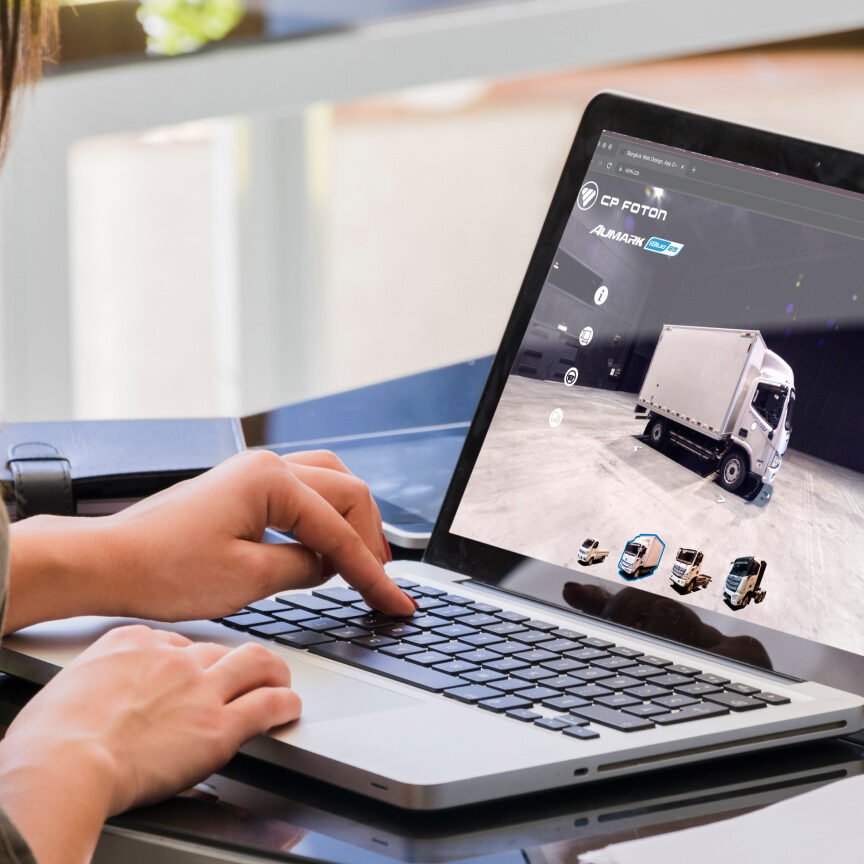 It's environmentally friendly
Travel, and air travel in particular, are major contributors to the emission of carbon dioxide, and as such are environmentally unfriendly. Companies and individuals seeking to reduce their carbon footprint can do so easily by opting to swap a site visit with a virtual tour of your premises.

We're consistently delighted by the marketing strategies developed by Vimi, as well as the quality & on time execution they deliver. Vimi is now part of our strategic marketing mix & we continue to collaborate on multiple projects. We heartily recommend them as a provider
Remko Vleesch Dubois
CEO, Kirloskar Brothers Thailand Ltd.
Working with us on your 360 virtual tour you can rest assured that all aspects of your project are being looked after -
Our team has produced 360 virtual tours for clients in industries ranging from automotive to manufacturing. Whatever your goals for your tour, we're happy to brainstorm with you about the best way to achieve them.
A 360 virtual tour offers an experience that's somewhat like a website, insofar as your audience can control where they want to go, and in what order. Our team will help you decide on a tour map that ensures your audience will be well impressed with your tour, regardless of the route they choose to take.
To guarantee the quality of and sharpness of your tour experience we use top-of-the-line stereoscopic 3d cameras able to produce 4k video, and an array of lighting gear.
Editing and post production
Transforming a series of 360 shots into a tour experience is all about the polish and care taken in post-production. Stitching the footage together, adding call-outs, and building the tour website all happen at this stage. We'll share the tour URL once everything is ready and give you an opportunity to review and request tweaking edits.

Working with Vimi was instrumental in our delivery of timely solutions to our clients
Jon De-Potter
Managing Principal, Capco.com
Your 360 virtual tour delivery team is composed of the following professionals:
Project manager
Creative consultant
360 camera photographer
Tour technician
Our process follows these principles:
Behavioral design
People love platforms that account for how they feel & think. These are the insights behavioral design provides.
User testing
The compass ensuring a platform's utility
& appeal is the study of the people using it. The sooner this study is launched, the higher the returns it delivers.
Return on investment
A platform's success is measured in relation to quantifiable goals. Failure can be useful, when we learn from it.
A project is only ever as good as the brief
The most important step you can take on your path to a new 360 virtual tour is prepping your production brief.
A good brief will help you avoid miscommunications, wasted $$$, and missed deadlines.
We know sometimes getting your thoughts in order is hard, so we're happy to share with you our own brief template, to help you get started. Remember – The more detailed your answers on the brief questions, the easier things will be during production…
Vimi.video - Animation / 360 Tour Brief
With your brief ready, the next thing to focus on is the production process. We've developed a proven flow for delivering 360 virtual tour, which we will follow during your production – These are the milestones along the way:

Our global clientele expect us to operate at the peak of efficiency & discretion, & we expect the same from our providers. Vimi delivered our brand design & website, & remain our preferred provider because we know we can rely on them to be there whenever we need them
Joshua Rotbart
Managing Partner, Jrotbart & Co.
Why Produce Your 360 Virtual Tour With Us?
Proven delivery experience
Over the last few years we've had the opportunity to produce 360 virtual tours and product demos for some of Thailand's best known manufacturers. Companies like CP Foton, Sri Trang Gloves, and Alcami Global choose us as their supplier again and again because of our proven production process, and unwavering commitment to quality and service.
Turnkey solution for 360 Virtual Tour
Our 360 virtual tour production service covers all aspects of your production from start to finish including storyboarding, shooting, editing and post-production final touches. Our approach is collaborative and detailed, with emphasis placed on learning your brand story and goals, so as to ultimately deliver a tour experience that feels like a true representation of your facility,
Peace of mind
Throughout the production you'll be working with a single project manager who will be responsible for communicating with you and looking after the production's minutiae. They'll manage weekly meetings with you to provide you with project updates, and get your feedback on work done.
Our team routinely designs, builds and launches successful websites and apps for globally recognized brands, corporations and NGOs . While we've specialized in handling industrial clients, our experience ranges across a variety of sectors, giving us a broad understanding for the needs, goals, and expectations of a diverse range of stakeholders.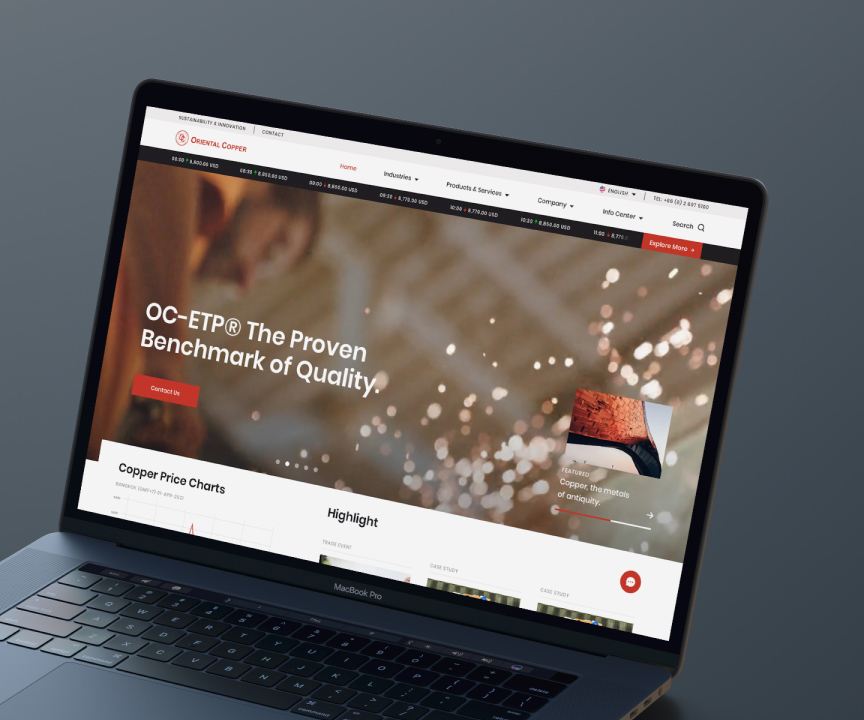 Over the years we've learned a digital project's success depends on:
Communication – Regular and honest dialog allowing stakeholders to share their inputs and concerns in a safe and non-judgemental environment.
Dedication – and patience to learn the unique circumstances of the project.
Excellence – in content, design, technical delivery and work processes.
We promise we'll follow these principles in all our dealings with you, in order to build you a website that effectively supports the accomplishment of your goals.
Frequently asked questions