Animation Video makes you unforgettable
Drive marketing and sales by leveraging the memorability of animation videos

When it comes to speed you guys are on top of it, because that was done very quickly. We were really happy with that. An excellent example of how a company should treat a client in terms of responsiveness and addressing the points that we shared in a very professional manner
Kun Jiang
CEO, Biomark Ltd.
Why add animation to your marketing mix?
Animation and videos are proven to drive user and customer engagement.
The availability of ever increasing bandwidth has seen animation and video emerge as the web's dominant media formats. Given the choice, the vast majority of people prefer learning new information by watching clips, rather than by reading it. Companies that include animation and video in their marketing mix gain more visibility, leads and sales.
They're fantastic for promoting sales and brand awareness, and serve as a powerful tool for delivering your message. A recent study found that:
96% of respondents watched a video to learn about a product or service.
84% said it was instrumental in their buying decision.
People reported they share videos twice as often as other forms of media.
Videos are the most engaging media format for both B2C and B2B consumers. 84% of B2B organizations are reporting they've already included video in their content marketing efforts, and 81% of organizations report video increases audiences' attention spans and keeps them more engaged.
Businesses are reporting great marketing return-on-investment for their video investments, but while video can be costly and time-consuming to produce, animation offers an affordable and quick alternative.
Where does animation fit in your marketing?
Animation clips are great for most scenarios where you'd consider video production, and are especially well suited for the following use-cases:
Explaining complex solutions
Animation provides a big advantage to companies offering complex solutions – While text, images and PDF downloads tend to be tiresome and hard to understand, short animation clips offer a fun and engaging alternative for product, software, and service tutorials.
Use animation to teach your audience how to best benefit using your solutions, in a fast, entertaining and engaging way, and enjoy these benefits:
Increase your customer's satisfaction from your offerings.
Gain an opportunity to build awareness on Youtube, Tiktok, etc.
Spend less time and budget on support help-desk servicing.
Apps showcasing a video on their Playstore and Appstore listings get many more downloads and much better visibility than those that only use images. The sooner you add a video to your app's listing, the faster you'll see an increase in the number of downloads your app receives.
Informing, educating and impressing
B2B companies often need to share facts, stats and graphs, but these types of data are often hard to digest, and may overwhelm audiences. Presenting the same data in an animated format makes it exciting , gives you the opportunity to captivate your audience.
We routinely create kinetic typography animations for clients that need to emphasize key messages and present their data in a format that's colorful, dynamic and visually appealing. A cool data animation can make the unforgettable impression you need to impress your stakeholders.
Increasingly governments and other regulatory bodies are mandating that companies provide training for employees on health, safety and other compliance and regulatory topics. The simplest and most affordable way to provide this mandatory training is by having employees view topical animation clips, and then complete a form confirming they've viewed and understood the content.
What are animation's benefits?
Animated videos offer unique benefits over other forms of video production for a number of reasons:
With animated video anything is possible – If you can imagine it, we can animate it.
Animated videos are easy to repurpose for a wide variety of uses. Clippings from the full video can be used for presentations, social media posts, and even in your email signatures.
Animated videos are easily translated into as many languages as needed for use with your various regional markets.
Animated videos help keep viewers focused on your brand and message, rather than on the presenter.
Production times for animated clips are much faster than those possible for other forms of video production.
Animated clips are much more affordable than live action productions because they avoid the necessity of having to pay for actors, supporting staff, locations, transportation and expensive cameras and lighting equipment.
Animation videos aren't subject to the risk factors that affect live action productions such as bad weather, sick crew members, broken gear, etc.
What's included in your animation package?
When you choose to work with us on your animated video production you can be at ease knowing every aspect of your production is looked after
Our team has managed production of numerous clips for clients from a variety of backgrounds ranging from MNCs and global NGOs to local businesses and startups. Whatever your goals are for your video, we're happy to brainstorm with you regarding the best way to achieve them in the medium.
Any video is only as good as its script. Your video production includes having us write your script for you. For every minute of production we can normally fit between 126-132 narrated words in English. Other languages have a slight variance of words per minute.
We offer a selection of voice talents for your clip. You can opt to use male or female narration, and you can even specify the particular accent and tone you're looking for. If you're not sure what's best for your video we're always happy to help with recommendations.
The moodboard serves to set the visual mood and tone of the production. Elements such as colours, typography, lead imagery, character and scene design are all referenced in order to clarify the creative direction.
A storyboard shows each and every scene in your clip. It brings together your production's visual style and script into a single visual walkthrough that gives a clear picture for how the storyline will progress and look.
Your video production includes setting your clip to creative commons licensed background music that complements your storyline. If your organization already has its own theme score, or if you're interested in commissioning a dedicated and proprietary composition, these can be arranged as well.
The work of taking each scene, building it out and animating it is where the magic happens. This is where all the preparation comes together to create your brand's cinematic experience.
Editing and post production
Once the primary animation is done we still have some post-production polishing to do such as adding in your logo-intro, embedding subtitles, etc. You may also have requests for some tweaking edits, which we'll be happy to oblige.

Trustdock is a leader in digital identity verification.
Vimi has proven to be a reliable & valued partner that delivers on time & on spec. Vimi goes the extra mile looking for ways to support our business, so naturally we're happy to recommend them as a service provider
Jon De-Potter
Managing Principal, Capco.com
Your animated video delivery team is headed by one of our managing partners to ensure you get the quality you need. The team includes:
Project manager
Scriptwriter
Voiceover artist
Production designer
Animator
Editor
Our process follows these principles:
Behavioral design
People love platforms that account for how they feel & think. These are the insights behavioral design provides.
User testing
The compass ensuring a platform's utility
& appeal is the study of the people using it. The sooner this study is launched, the higher the returns it delivers.
Return on investment
A platform's success is measured in relation to quantifiable goals. Failure can be useful, when we learn from it.
A project is only ever as good as the brief
One of the most important steps on your path to a new website is your project brief.
A good brief will help you avoid miscommunications, wasted $$$, and missed deadlines.
We know sometimes getting your thoughts in order is hard, so we're happy to share with you the brief template our team uses, to help you get started. Remember – The more detailed your answers on the brief questions, the easier things will be for you later on…
Vimi.video - Animation / 360 Tour Brief
With your brief ready, the next thing to focus on is the production process. We've developed a proven flow for delivering animation clips, which we will follow during your production – These are the milestones along the way:

The Vimi team gave us some great ideas & helped us present ourselves effectively to our audience. They're detail oriented & easy to work with. We will work with them again & have recommended them to our contacts
Kris Withouck
Managing Director, Alcami Manufacturing
Over the past few years we've produced videos for some of Southeast Asia's best known organizations and companies. Globally recognized brands such as Samsung, 7-Eleven, AON and the ILO choose us as their vendor again and again because we've developed a proven and efficient production process that guarantees our clients' expectations are met within their required timelines and budgets.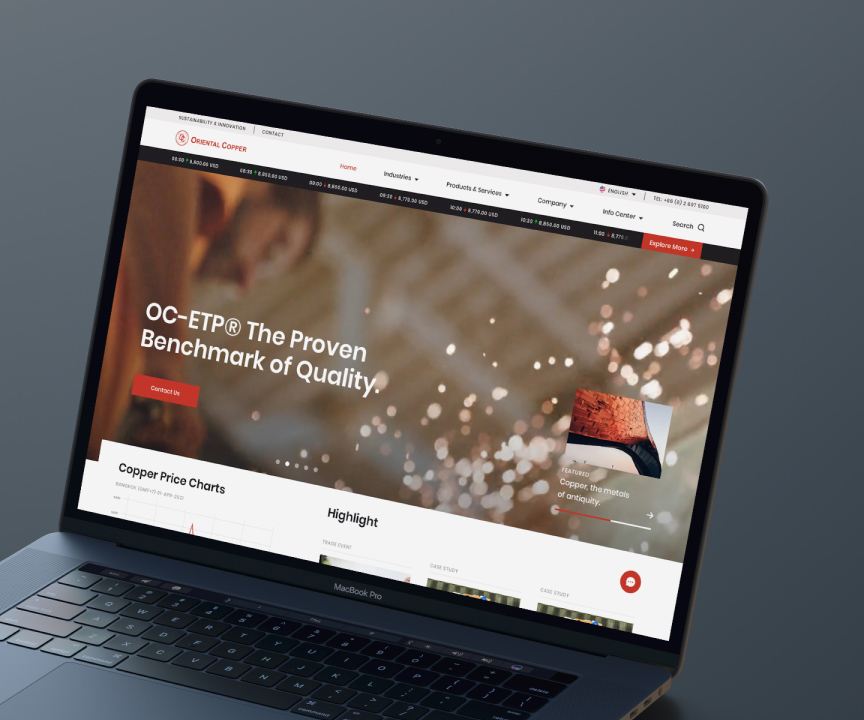 Over the years we've learned that the success of a video project rides on:
Communication – Regular and honest dialog allowing stakeholders to share their inputs and concerns in a safe and non-judgemental environment.
Dedication – and patience to learn the unique circumstances of the project.
Excellence – in content, design, technical delivery and work processes.
We promise we'll follow these principles in all our dealings with you, in order to build you a website that effectively supports the accomplishment of your goals.
Frequently asked questions
While the particulars of every animation clip are unique, pricing for a complete production of a 30 second clip starts at a price range of ~฿32k / ~U$ 945. Pricing varies according to the particulars of the production (= length of the clip, production complexity, subtitles, etc.)
If you have a written brief, script and story-board for your video we can provide you with a detailed costing estimate within a day. If you haven't got these documents ready yet we're happy to help you create them as a preliminary step towards a budget estimation.
A typical production can be completed within 6 weeks from approval of script and storyboard. This timeline assumes you have your script, storyboard, and the tour content ready prior to the shoot.
Yes, we're very happy to help you prepare the script, moodboard and storyboard for your video.

We're very impressed by their process. Vimi took our ideas & made them reality. They're genuinely concern in learning about our business & target audiences, & gave attention to detail at every step
Tracy Lee
Managing Director, Aspire Thailand Property