We're consistently delighted by the marketing strategies developed by Vimi, as well as the quality & on time execution they deliver. Vimi is now part of our strategic marketing mix & we continue to collaborate on multiple projects. We heartily recommend them as a provider
Remko Vleesch Dubois
CEO, Kirloskar Brothers Thailand Ltd.
Firepump.ai is a new product brand launched as a collaboration between Kirloskar Pumps Thailand and ZI-ARGUS. These innovative solutions are a range of Industrial-Internet-of-Things enhanced fire pumps that, as a primary benefit, offer a failsafe, fully automated and totally remote solution for fire pump regulatory compliance inspections, diagnostics and record keeping. Kirloskar's globally recognized range of fire-pump solutions is enhanced with smart sensors backed by ZI-ARGUS' innovative Symbiont IIoT Operating System. This provides buildings with enhanced safety, and offers management companies, developers, and insurers unprecedented peace of mind, and operational ease.
Firepump.AI works with companies and decision makers in the following sectors:
Construction
Property investment and management
Insurance
Factory owners
Industrial estates operators
Firepump's team typically supports fire-safety protocols and workflows managed by executives and senior managers such as facility managers, CxOs and chief engineers.
Firepump.AI is revolutionizing safety compliance inspections with its cutting-edge technology. By constantly monitoring active IIoT sensors, Firepump.AI is able to identify and resolve issues on the fly, in real time. This helps operational teams in buildings to stay compliant with safety regulations and avoid potential hazards. It also ensures they are always prepared for any eventuality because issues are never missed, and can be handled as they occur. Additionally, the platform provides constant validation for compliance inspections for facility engineers, automates record keeping, and stores records safely in the cloud for easy accessibility when needed.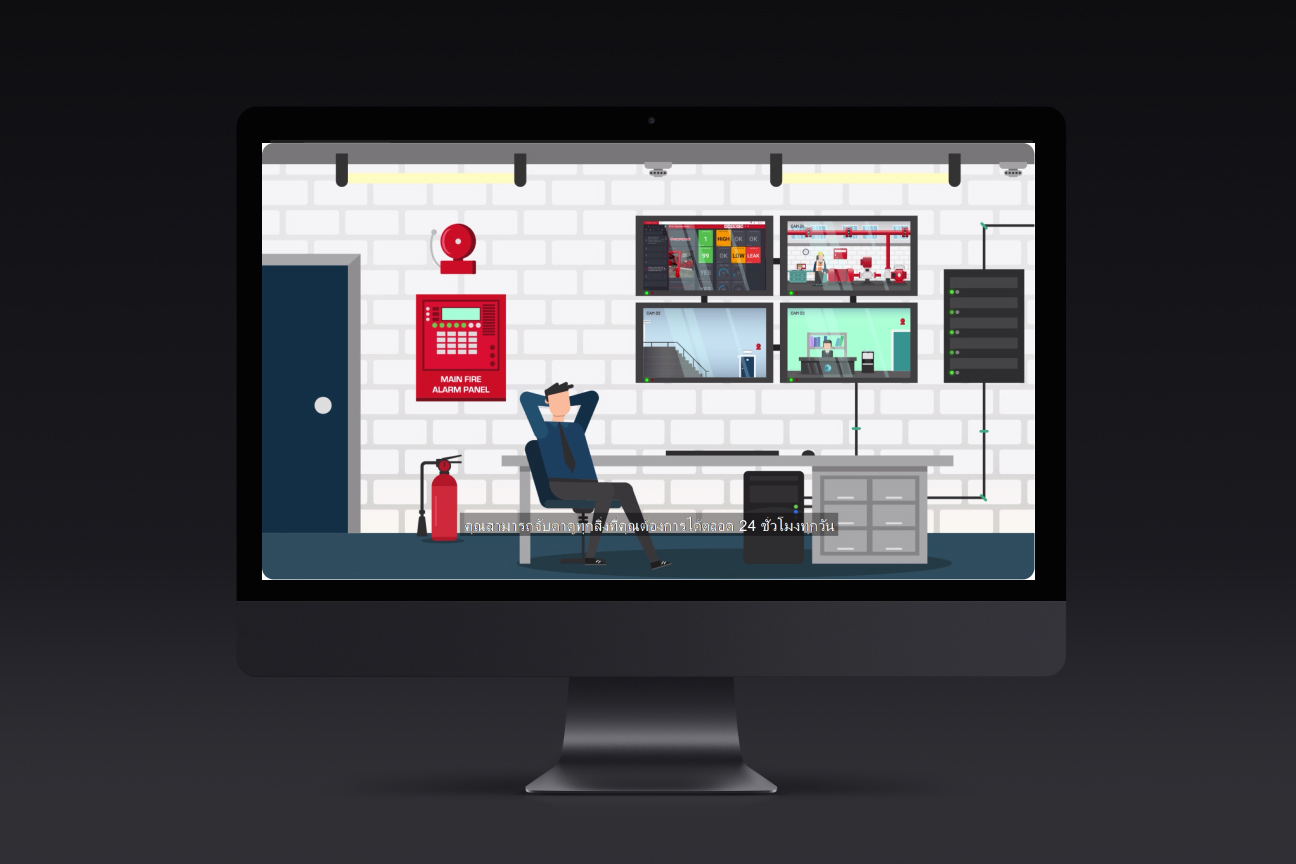 The Project - Scope of Work
Vimi produced for Kirloskar an animation clip outlining Firepump.AI's unique value proposition in an entertaining and memorable way. This video production was part of a larger scope-of-work focusedon creating the new Firepump.AI brand, and including:
Strategy and consulting regarding the brand's vision, mission and values.
Creation of the name for the new brand.
Design of the brand's logo and corporate identity.
Design and development of the Firepump.AI website.
Since launching the new brand, Kirloskar has seen a steady increase in inquiries for Firepump.AI. Vimi remains a trusted Kirloskar partner and continues to support the company with hosting, online marketing, and bespoke development projects.