ZI-ARGUS is one of the largest independent process control system integrators in the ASEAN region. We are engineers. We talk to engineers. We work with engineers. Engineering excellence is our core, but marketing creativity isn't.
It was great working with the Vimi team to produce a short clip that explained our complex solution in an entertaining and fun clip. Our team and our clients love it. We're happy to consider Vimi for future projects and have recommended them as a provider to our partners
Frank Van Baal
MD, Zi-Argus Ltd.
Zi-Argus is a turn-key engineering solution that not only optimizes processes, but also increases efficiency. They provide services in various areas such as process control, automation, engineering, process consultancy, and plant optimization. Having an expert team provides the company with a competitive advantage to other similar businesses.
Zi-Argus works with companies and operational decision makers in a variety of industries, including:
Food and beverages
Automotive
Mining
Energy, oil and gas
Pharmaceuticals
Chemical and petrochemical
Personal care products
Logistics and packaging
Environmental
Data centers
Zi-Argus's team supports efforts and projects initiated and run by senior operational executives such as facility managers, CxOs and chief engineers.
Zi-Argus has a clear advantage over its competitors by leveraging access to the best engineering talent and the latest technologies and tools. The company's regional reputation for engineering excellence ensures that clients' specifications are always exceeded.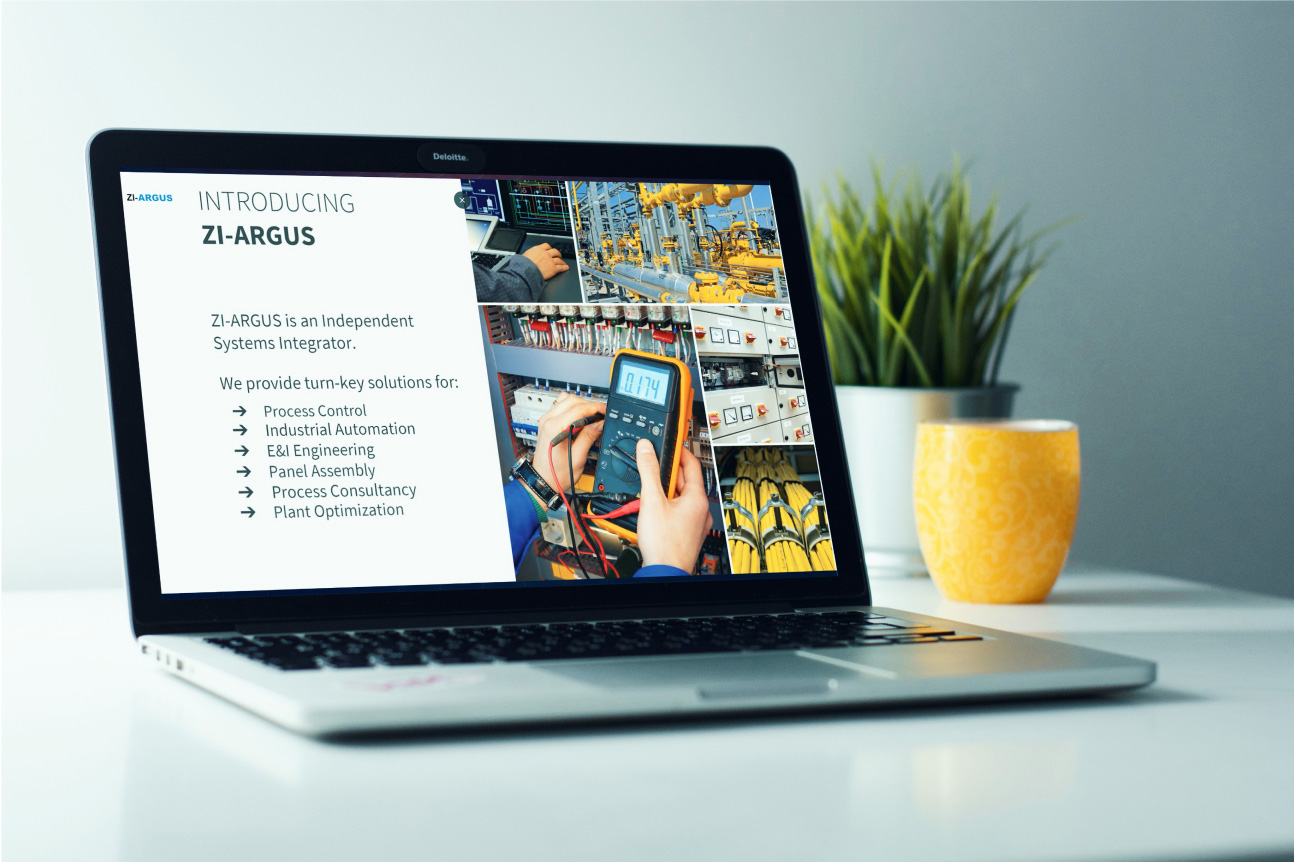 The Project - Scope of Work
Vimi produced an animation clip for Zi-Argus that outlines the unique value proposition of the Artesis system Zi-Argus represents in APAC.
Zi-Argus management was so pleased with the video's outcome, they referred us to their partners at Kirloskar. We've delivered multiple projects to them since then.