We have had an opportunity to work with Mike and his team at Vimi.co in the past few months. I am very impressed by the whole process. Vimi Team helped us build the site from idea to reality. His genuine concern and interest in learning about my business and target audiences, the attention to details with every single content (which is A LOT for a real estate website!), the eye for aesthetics, the passion to serve, the lists go on. Check out the work here Aspirethailand.com
I am very happy to recommend Mike and his team at Vimi to anyone looking to build a website. They are the best in town!
Duangporn Leelalumlert
Managing Director, Aspire Thailand Property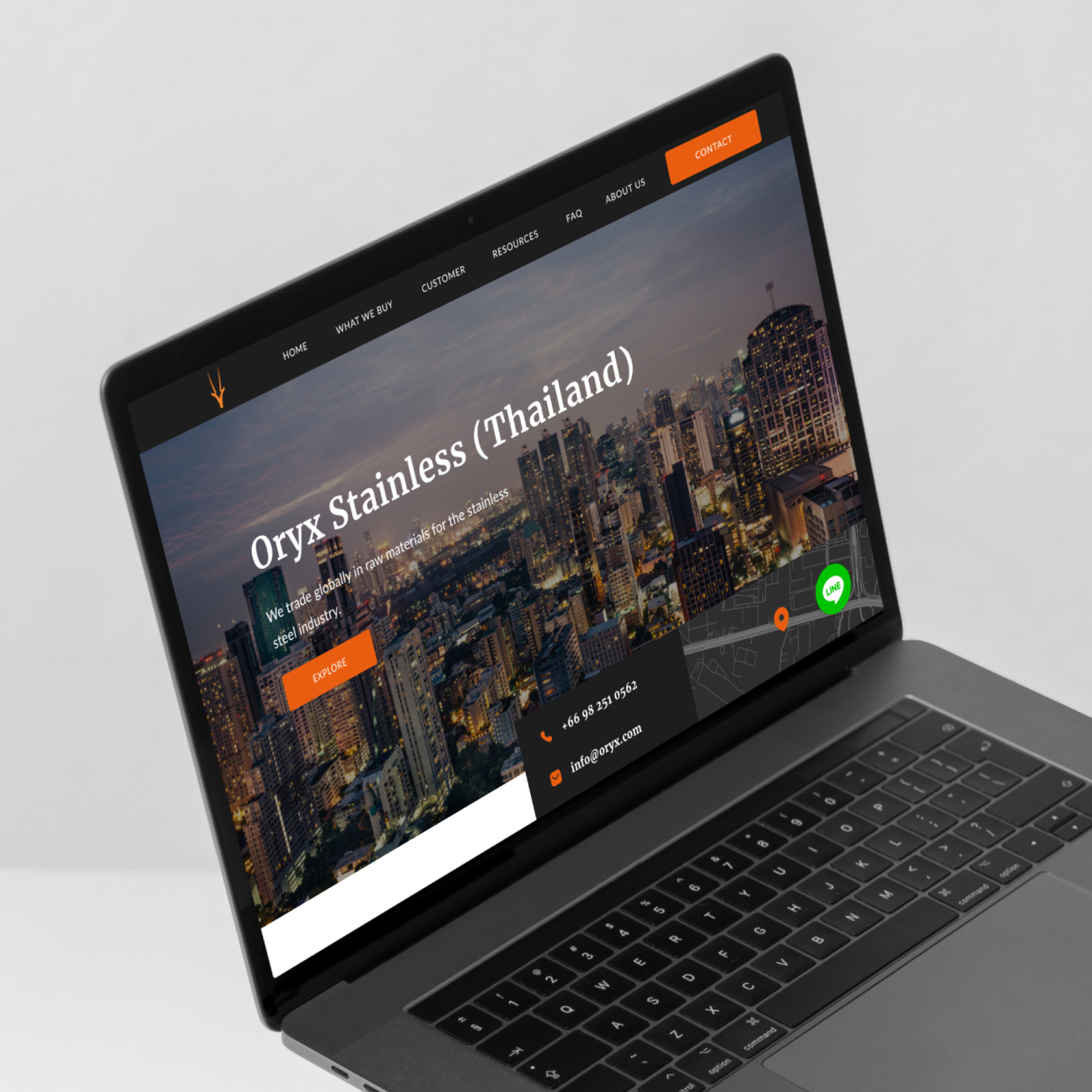 Oryx Stainless is an internationally leading business group specialized in trading and processing stainless steel scrap. With operations across Europe and Asia, Oryx sustainably transforms scrap metal into commodities for stainless steel producers worldwide.
As a business-to-business company, Oryx Stainless sells recycled stainless steel commodities and services to stainless steel manufacturers globally. Their customers include producers of long and flat stainless steels looking for responsibly sourced and processed scrap metal.
Oryx provides extensive market and product expertise, trusted long-term supplier and customer relationships, an expansive international network, a willingness to innovate, and efficient recycling methods that reduce costs and environmental impact. By sustainably transforming scrap metal into recycled commodities, Oryx delivers substantial value to stainless steel manufacturers.
The Project - Scope of Work
Vimi helped Oryx's Thailand entity by creating their Thai facing website which encourages local scrap vendors to enter the company's vast network of suppliers. The website introduces Oryx to the local market and the processes vendors must follow in order to engage with Oryx when selling their scrap.
The Oryx team are well pleased with their new website and have engaged VIMI to support them with additional projects.