Dunlop is the global leader in tires. We hired Vimi to help us with our Thai website. They delivered the project within the agreed budget & schedule. We're very happy with the quality of support & service the Vimi team provides us
Dunlop
Thailand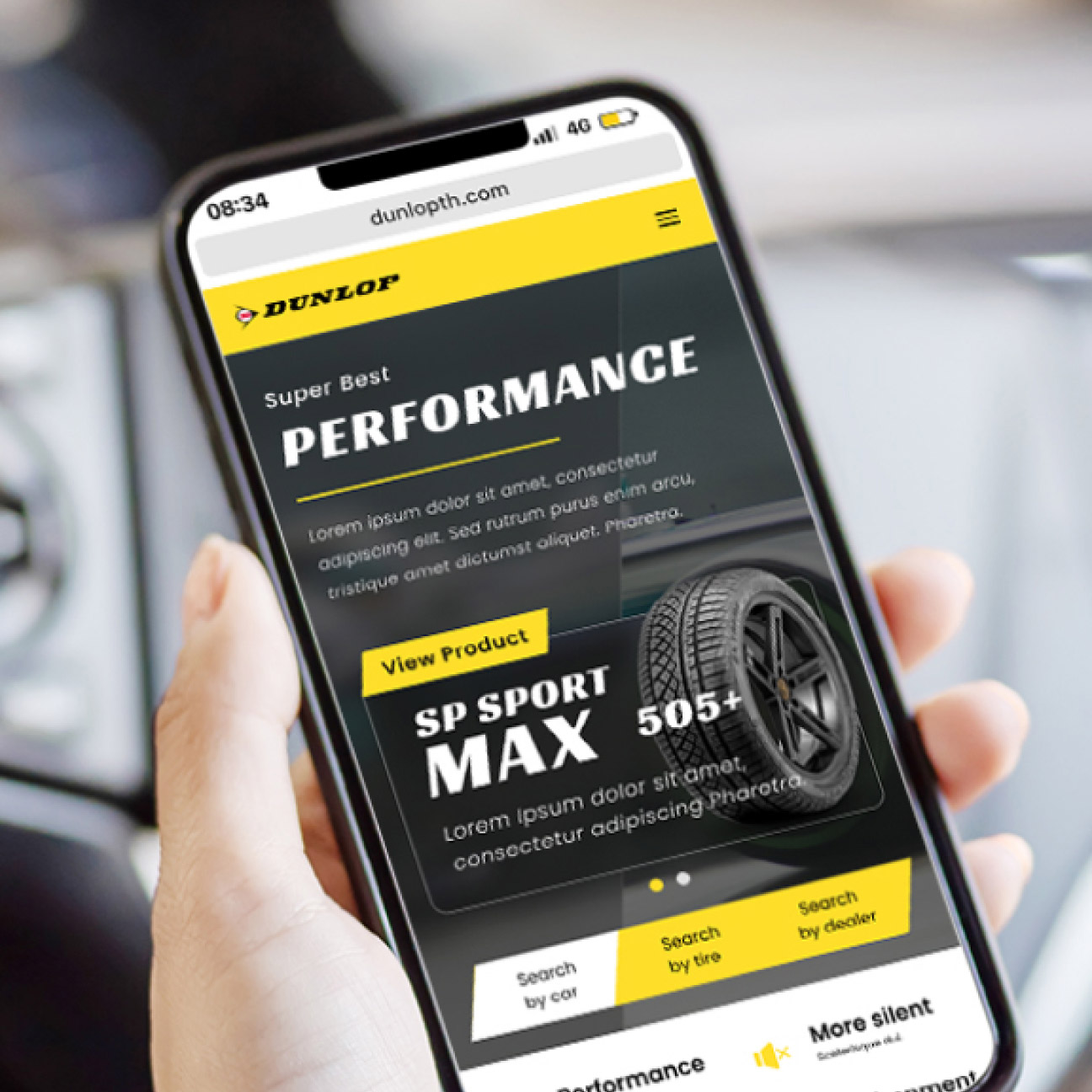 Dunlop Tire (Thailand) Co., Ltd. started distributing tires in 2006, and has provided continuous service to the local market for over 16 years. The majority of local production is handled through Sumitomo Rubber Industries' Thai factories.
Dunlop's position as the global market leader in tire quality and safety, and the trust levels this position inspires, are the reasons the company is the OEM vendor of choice for most leading car factories manufacturing in Thailand.
The target audience Dunlop defined for Vimi, for their local catalog website redesign project, are Thai car owners seeking information regarding the Dunlop tire offers available for their vehicles, and / or looking to locate the closest dealership where Dunlop tires may be purchased.
Dunlop's value proposition stems from its position as the global pioneer in automobile tire manufacturing. Dunlop's tires have been delivering traction, speed, power and safety to drivers since 1888, and for over 134 years the company has demonstrated an unrelenting commitment to performance, innovation, quality and service.
The Project - Scope of Work
Dunlop is Thailand's (and indeed the world's) leading tire company, but their previous website hadn't been updated in years and was starting to hurt their brand. That's why they asked Vimi to help them design and develop a new website that would faithfully represent their brand, and be easy to keep up-to-date with tire model and distributor data. The goals Dunlop set for the project were:
Update the website's technology, so it could be easily updated by Dunlop's in-house team.
Provide an easy-to-use tire database for potential customers to identify the tire models best suited for their vehicle.
Provide an easy-to-use dealer database for potential customers to identify where they can fit their vehicle with Dunlop tires.
Update the website's look and feel to match current trends and best practices in web-design.
Dunlop tires' new Thai website was delivered to the clients' full satisfaction, and Vimi continues to support the company with timely updates upon request.