This is the first time I'm dealing with a partner whose work I can accept immediately. Vimi knows UX very well
Gerald Lim
Assistant VP Digital & Innovation, Central Food Retail Group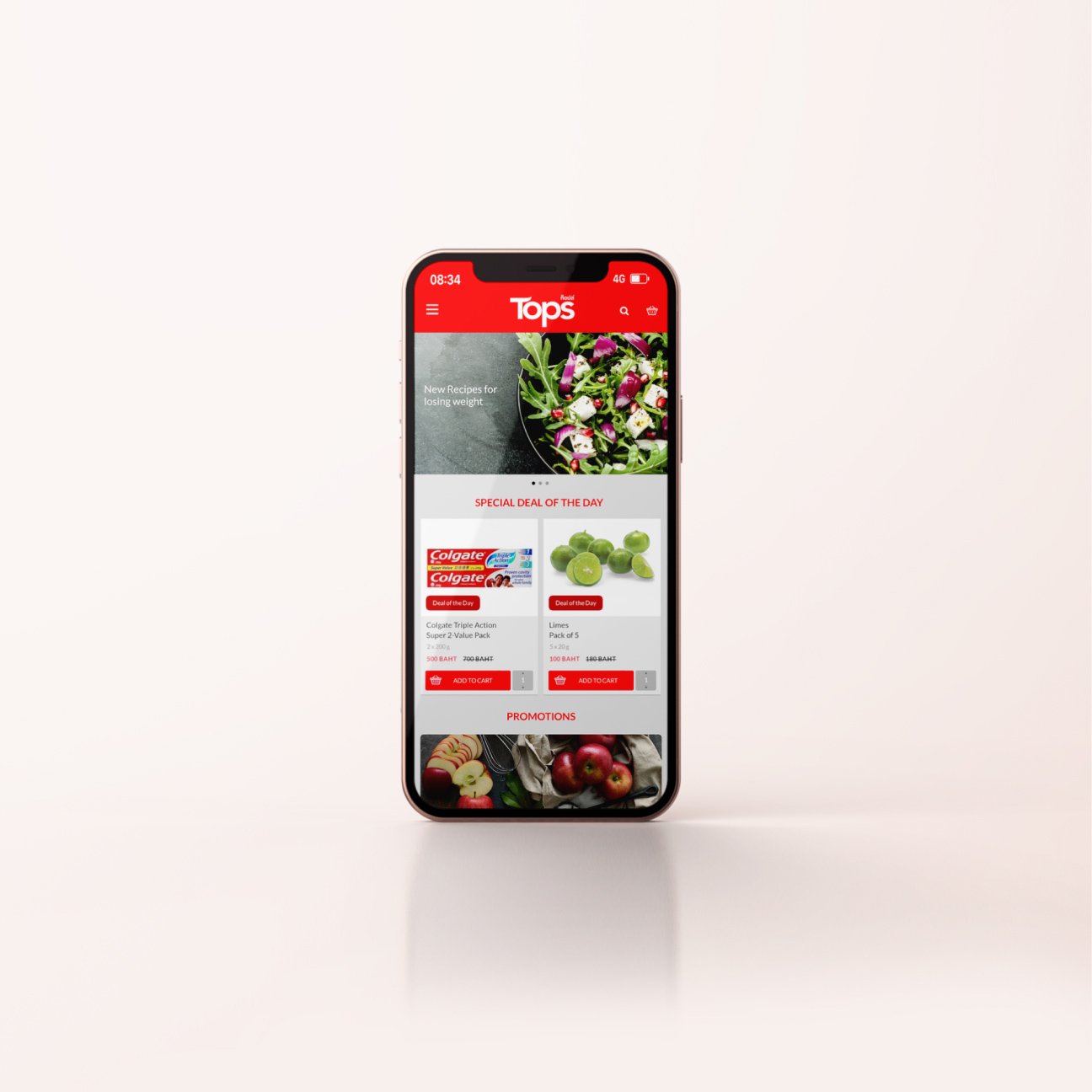 Thai grocery chain Tops, was co-founded by the then-parent of U.S.-based Tops Markets LLC. The chain is operated under the name Tops Supermarket in Thailand by Central Food Retail, a subsidiary of Central Retail Corporation. It's Thailand's largest supermarket chain, with over 120 stores nationwide.
Tops supermarkets target the higher end of the customer base. The chain offers a wide selection of premium, luxury and imported items that aren't available in other stores.
Tops pride's itself on the quality and provenance of the goods it supplies. Tops supermarkets are designed to cater to all their target customers' needs, so all branches carry a full range of international and local products.
The Project - Scope of Work
Tops tasked Vimi with creating custom ecommerce apps for iOS and Android devices that would match the standards consumers associate with the Tops brand. Building apps connected to Central Group's legacy operational software backends was quite challenging, from both the technical and the project management aspects of the work, but it was very gratifying to have the opportunity to work with Central Food Retail Group's in-house Digital & Innovation team, and their leader Mr. Gerald Lim, from whom we gained valuable insights on food retail operations, at national scale.
The Tops apps were launched in Thailand in 2014, and has since achieved millions of downloads and played a significant role in the chain's continued success. Vimi continued to build multiple websites for Tops under the supervision of Mr Lim, who was also kind enough to give us this testimonial: