The Vimi team gave us some great ideas & helped us present ourselves effectively to our audience. They're detail oriented & easy to work with. We will work with them again & have recommended them to our contacts
Kris Withouck
Managing Director, Alcami Manufacturing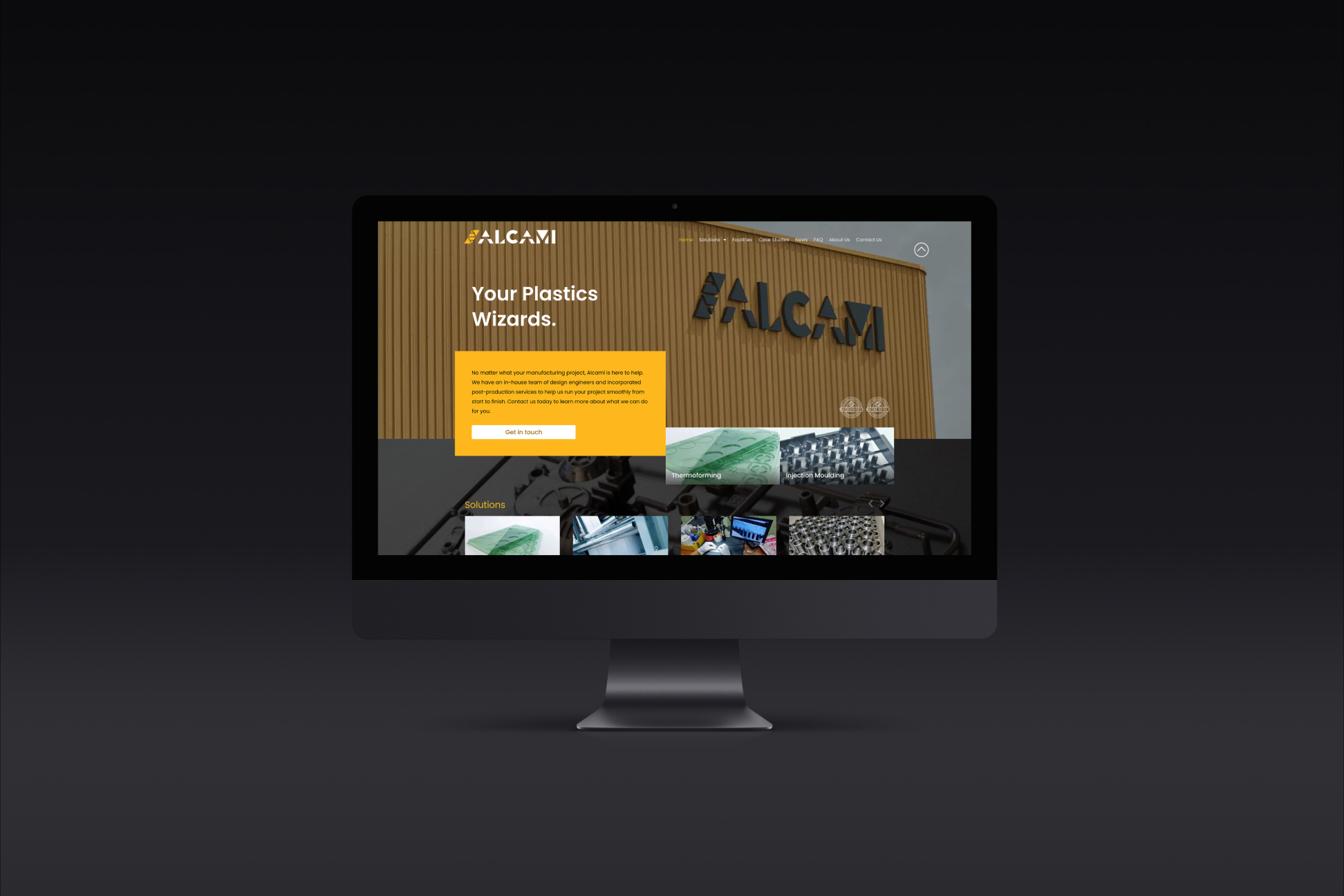 Founded in 2001, Alcami is a Thai owned enterprise specializing in plastics and metals manufacturing using a variety of technologies. Alcami consists of six companies that operate four locations in Southeast Asia.
Alcami is well known regionally and internationally as being a reliable manufacturing subcontractor for the electronics, computing, communications, healthcare, automotive and food and beverage industries, capable of providing precision parts at fair prices.
Alcami's value proposition stems from the company's ability to combine different production techniques to handle projects that require engineering expertise and ingenuity. Alcami also offers their clients downstream processes such as DI washing, cleanroom packing, sealing, CNC milling, 3D and conventional cutting, etc. By providing vertically integrated services, Alcami can handle all stages of a part's production, and the ensuing logistics.
The Project - Scope of Work
Alcami's previous website had reached the end of its lifecycle as the company underwent a renaming and rebranding process that served as an opportunity to re-evaluate the company's marketing. Alcami asked Vimi to create their new website with the following objectives:
Create a website reflecting Alcami's position as a leader in plastic manufacturing.
Update the website to match the company's new brand and current trends.
Update the website's technology to match current best-practice, and allow for easy on-going updates by the company's in-house team.
Alcami's new global website was delivered to the clients' full satisfaction, and Vimi continues to support the company with SEO, hosting services, and regular website updates.