Our global clientele expect us to operate at the peak of efficiency & discretion, & we expect the same from our providers. Vimi delivered our brand design & website, & remain our preferred provider because we know we can rely on them to be there whenever we need them
Joshua Rotbart
Managing Partner, Jrotbart & Co.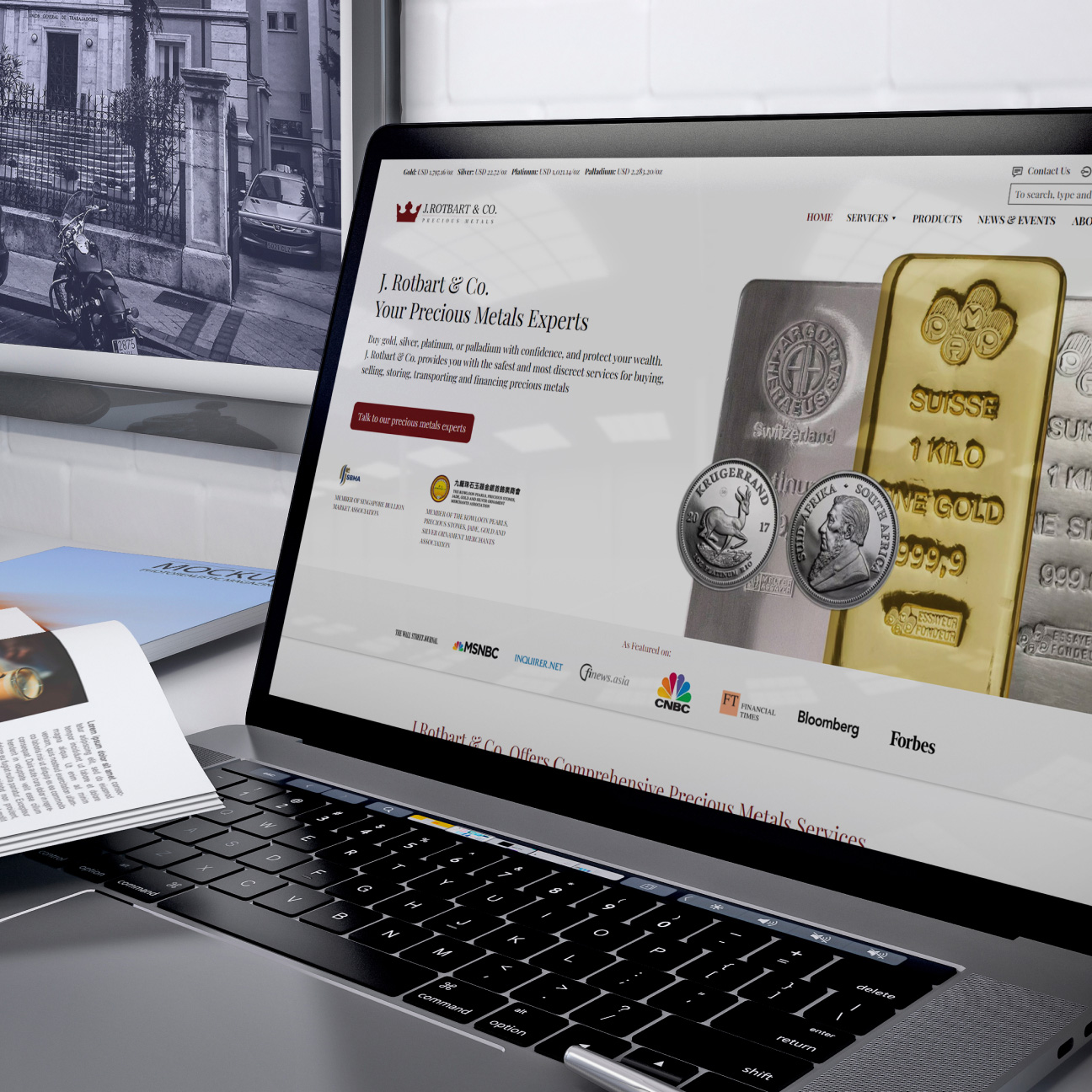 J. Rotbart & Co. is a Hong-Kong and Singapore based firm that specializes in Gold and Silver trading, storage, transport, and financing. The J. Rotbart & Co. team is committed to helping clients diversify their portfolios and protect their wealth with investments in gold, silver, and other precious metals. With years of experience in the industry, the team has the knowledge and expertise to help clients make informed decisions about their investments.
J. Rotbart & Co. targets HNWI who are looking to invest a minimum of $100,000 in precious metals.
J. Rotbart & Co. have years of experience in precious metals management, allowing the company to offer clients unique insights and bespoke solutions for physical bullion bar and coin assets. Led by industry expert Joshua Rotbart, the team is dedicated to providing seamless, efficient service with the utmost professionalism and the best possible customer care.
The Project - Scope of Work
Vimi supported Joshua Rotbart, and the team of J. Rotbart & Co., with the process of creating their brand through:
Strategy and consulting regarding J. Rotbart & Co.'s vision, mission and values.
Logo and corporate identity design.
Design and development of J. Rotbart & Co.'s new website.
Once the new website was launched J. Rotbart & Co. continued to retain digital marketing services from Vimi including, but not limited to: SEO, email marketing, copywriting / blog writing, and graphic design.
Since engaging Vimi's services J. Rotbart & Co.'s has experienced steady growth. The company continues to engage Vimi for support with online marketing, and website maintenance: