The Vimi team gave us some great ideas & helped us present ourselves effectively to our audience. They're detail oriented & easy to work with. We will work with them again & have recommended them to our contacts
Kris Withouck
Managing Director, Alcami Manufacturing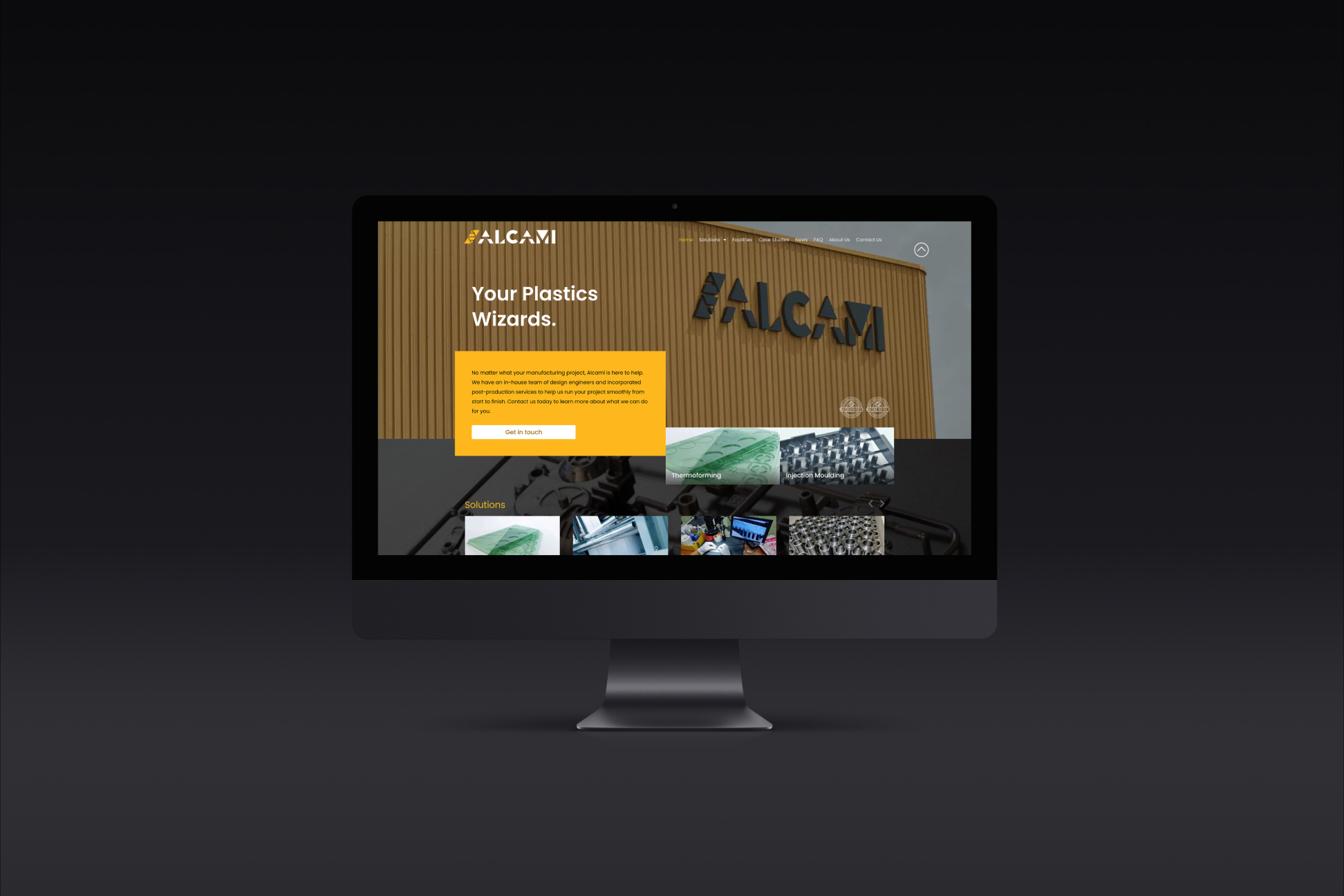 Alcami, founded in 2001, is a Thai-owned enterprise specializing in plastic and metal manufacturing. Alcami has six companies operating in four locations across Southeast Asia.
Alcami is a renowned manufacturing subcontractor, providing precision parts for the electronics, computing, communications, healthcare, automotive and food and beverage industries. The company has a great reputation for being a reliable partner that can handle complex projects at cost-effective prices.
Alcami's value proposition is stems from the company's ability to offer multiple production technologies to handle projects requiring above-ordinary engineering ingenuity. A further advantage Alcami provides clients is through the provision of downstream processes, such as DI washing, cleanroom packing, sealing, CNC milling, 3D and conventional cutting, etc. By providing vertically integrated services, Alcami can handle all stages of a part's production and the ensuing logistics.
The Project - Scope of Work
Vimi supports Alcami with their digital marketing efforts through:
Copywriting and blog writing
Search engine optimization
Lead sourcing
Email marketing content and management
Alcami has kept Vimi on-board to help with copywriting, SEO, hosting, and regular website updates and maintenance. Alcami is seeing steady improvements in search rankings for their target key-phrases, leading the company's MD, Kris Withouck, to say: